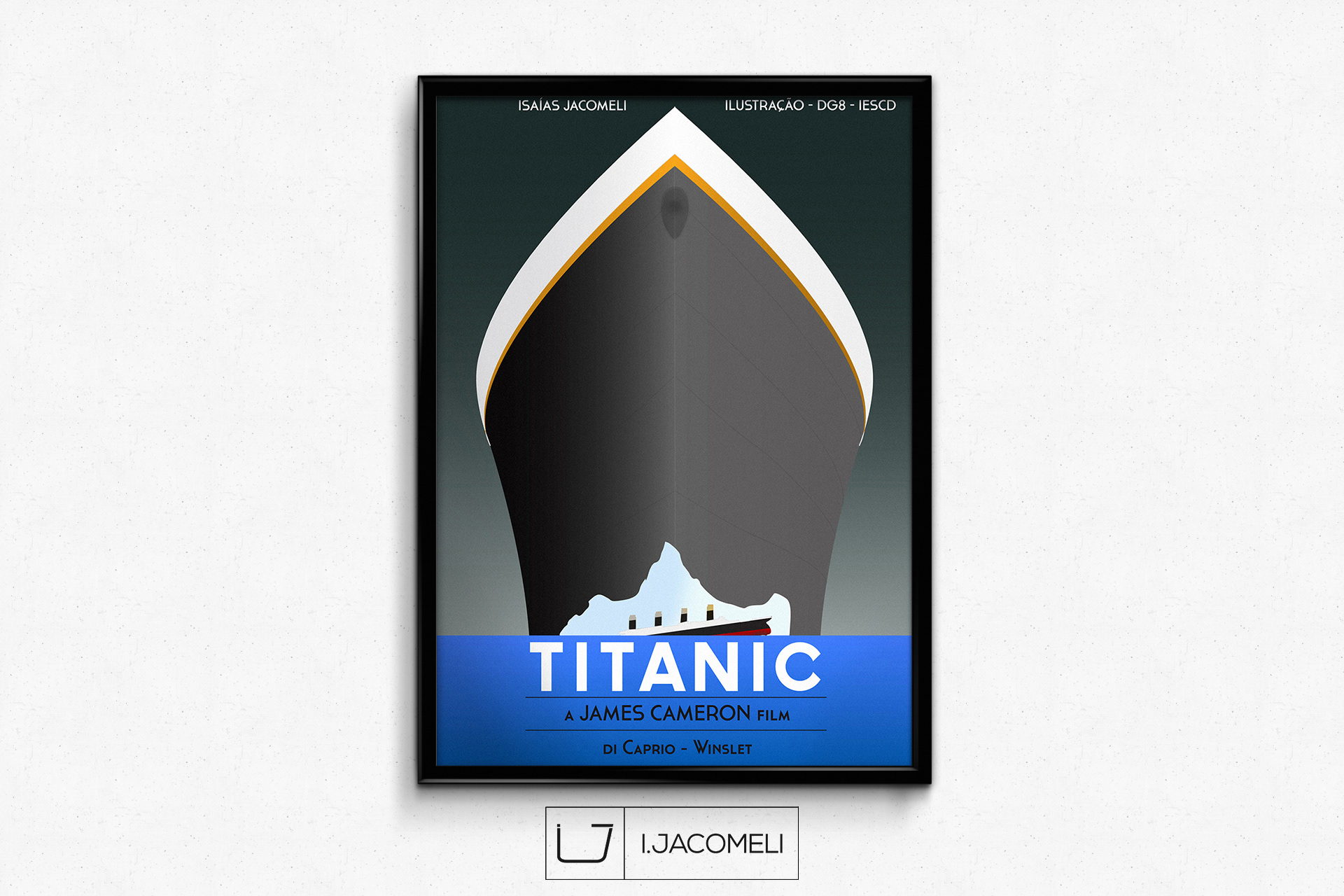 A criação desta peça visa traduzir o filme Titanic de James Cameron, porém, focando no navio e sua história, tendo como foco principal, sua grandeza, luxo e imponência, além de demonstrar seu trágico final.
Tendo como referência peças de Cassandre, fotos do navio e seu interior, foi desenvolvido então o 

Projeto final de Ilustração da IESCD, sob a supervisão do professor Saulo Michelin.
The creation of this piece aims to translate the movie Titanic James Cameron, however, focusing on the ship and its history, with the primary focus, its grandeur, luxury and magnificence, and demonstrate its tragic end. 
With reference parts Cassandre, photos of the ship and its interior was then developed the final design illustration of IESCD under the supervision of Professor Saul Michelin.