Ao dia 31 de maio de 1911, a cidade de Belfast (Irlanda do Norte), se mobiliozou para assistir ao lançamento do Navio dos Sonhos, a maior e mais incrível máquina construída pelo homem até então, o RMS Titanic.
Havia uma média estimada de 100.000 pessoas acompanhando o magnífico e histórico evento, que reuniu autoridades, jornalistas, trabalhadores, habitantes e entusiastas.
Após o lançamento de dois fogos de artifício, às 12:15, Robert Falconer Keith, coordenador de construção da Harland e Wolff, aciona o sistema hidráulico da rampa 2 e inicia o lançamento do casco do Titanic.
On day May 31, 1911, the city of Belfast (Northern Ireland) if mobiliozou to watch the launch of the Ship of Dreams, the largest and most amazing machine built by man until then, RMS Titanic.
There were an estimated 100,000 people watching the magnificent and historic event that brought together officials, journalists, workers, residents and enthusiasts average.
After the release of two fireworks, at 12:15, Robert Keith Falconer, construction coordinator of Harland and Wolff, drives the hydraulic ramp 2 and starts the launch of the Titanic's hull.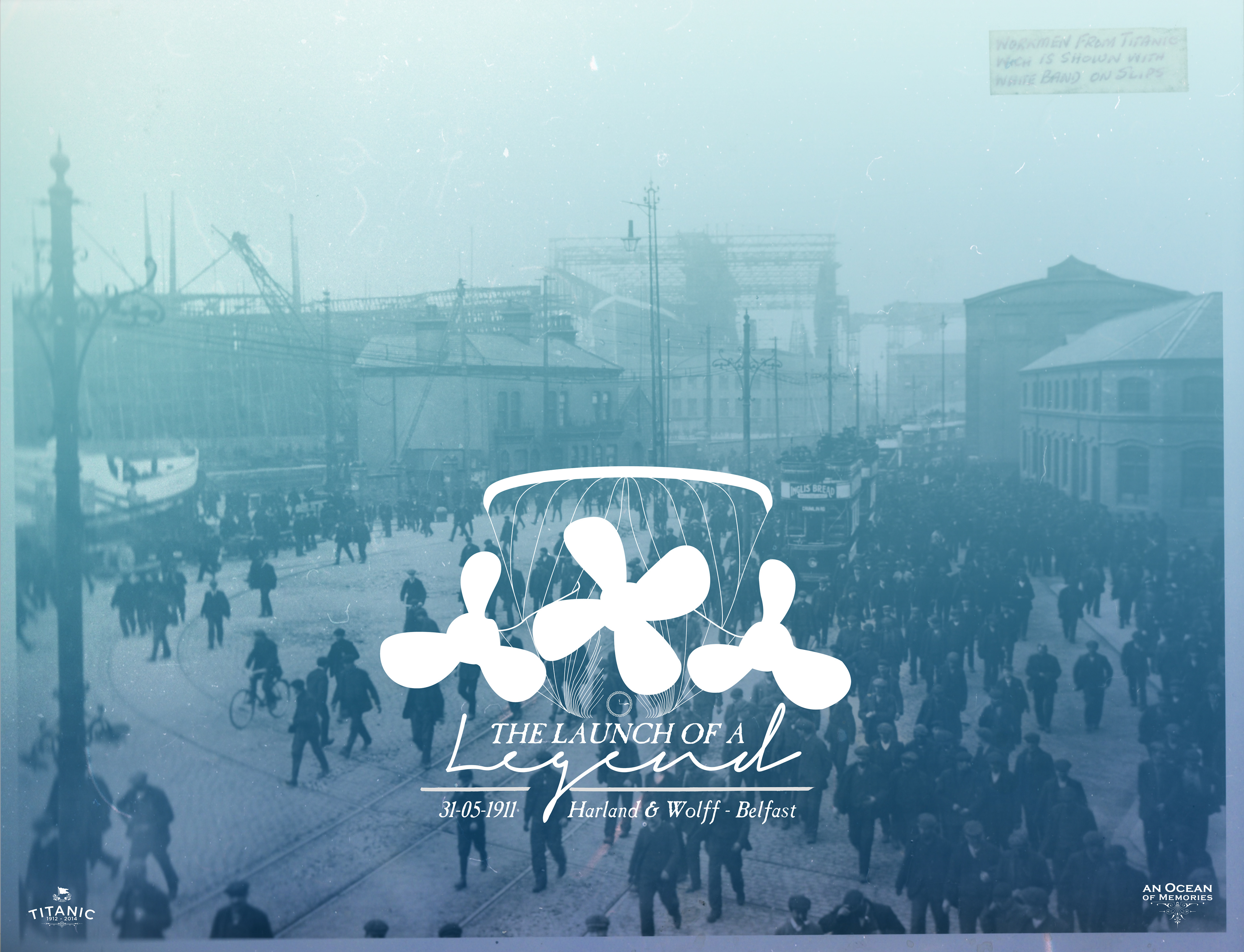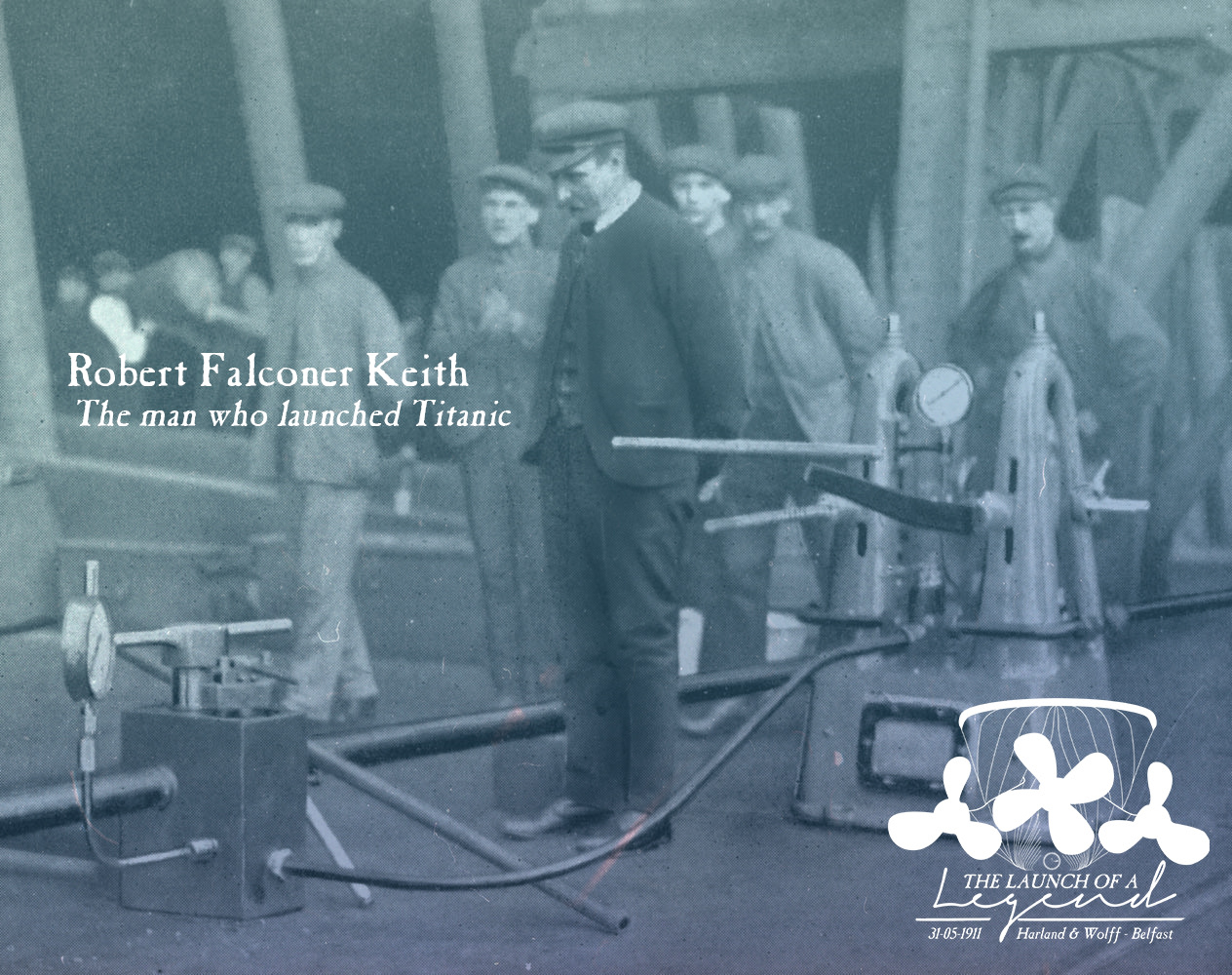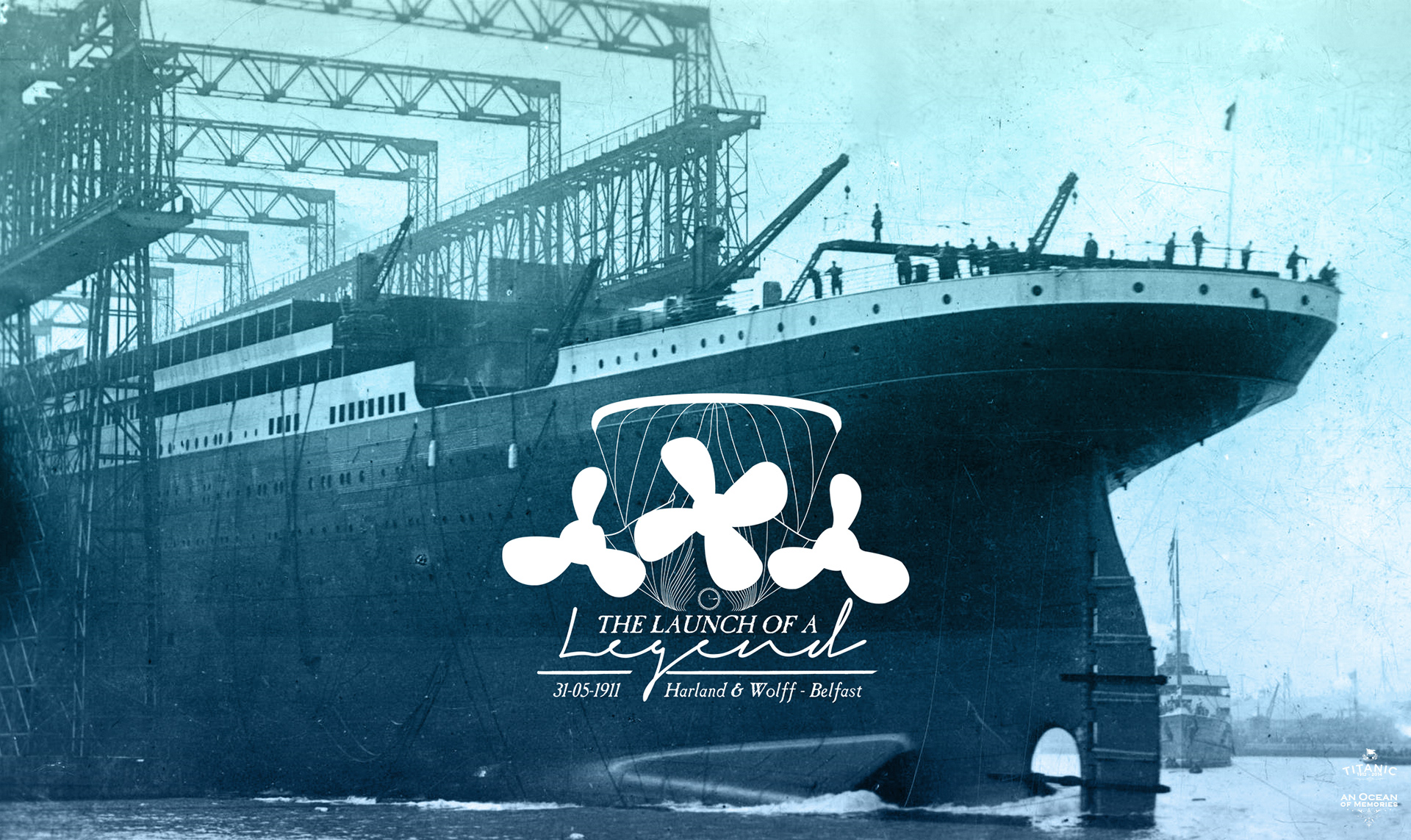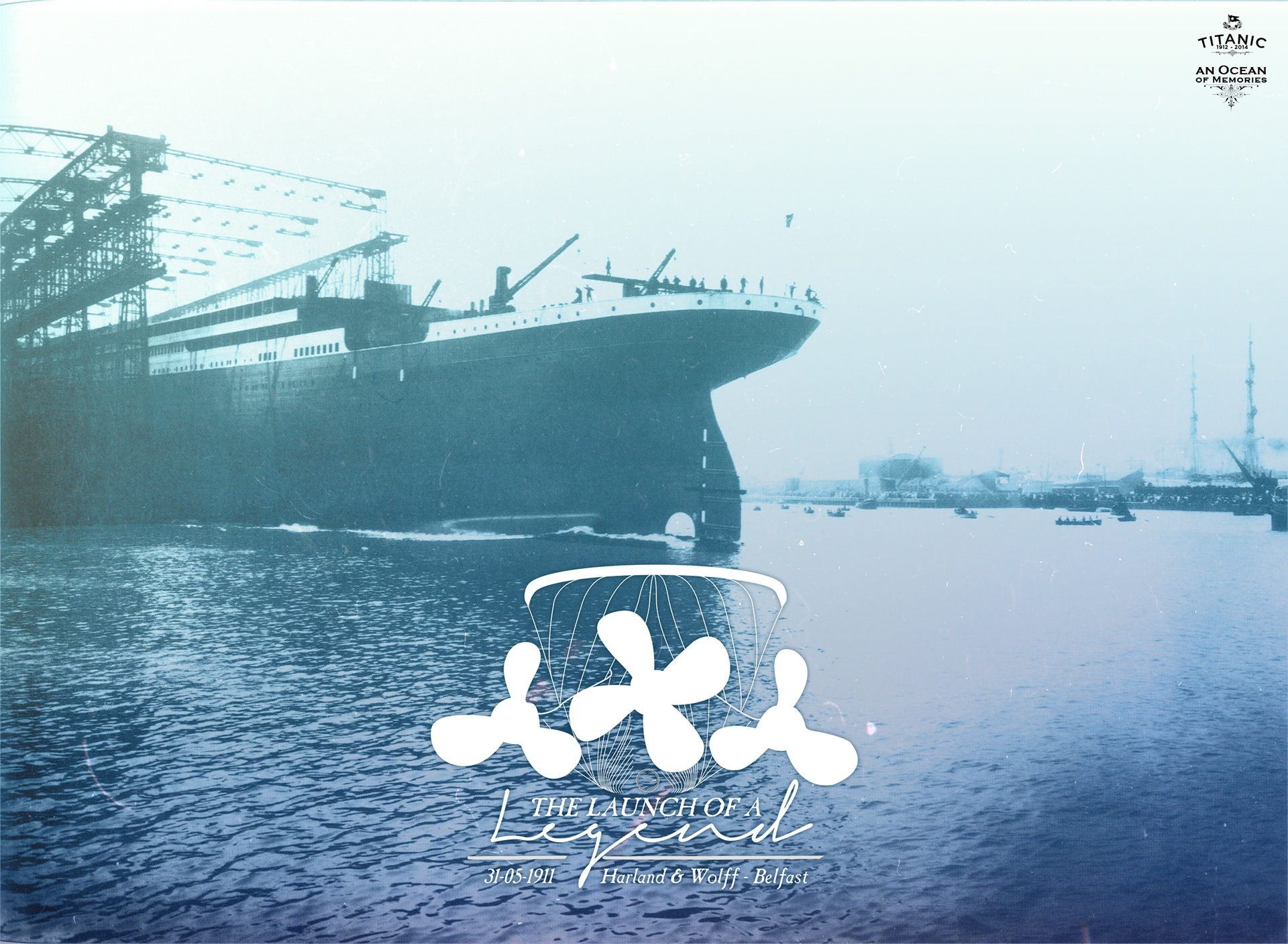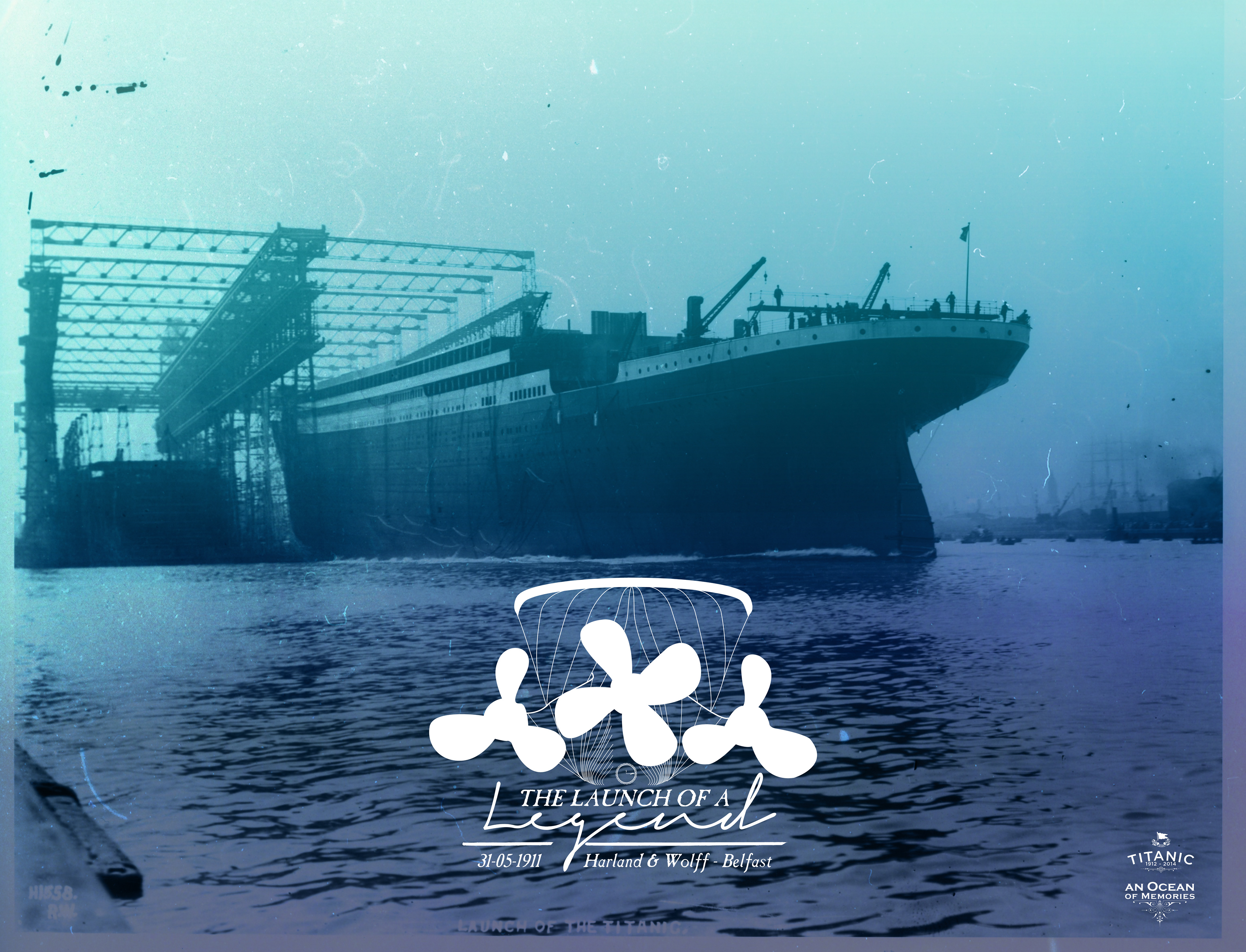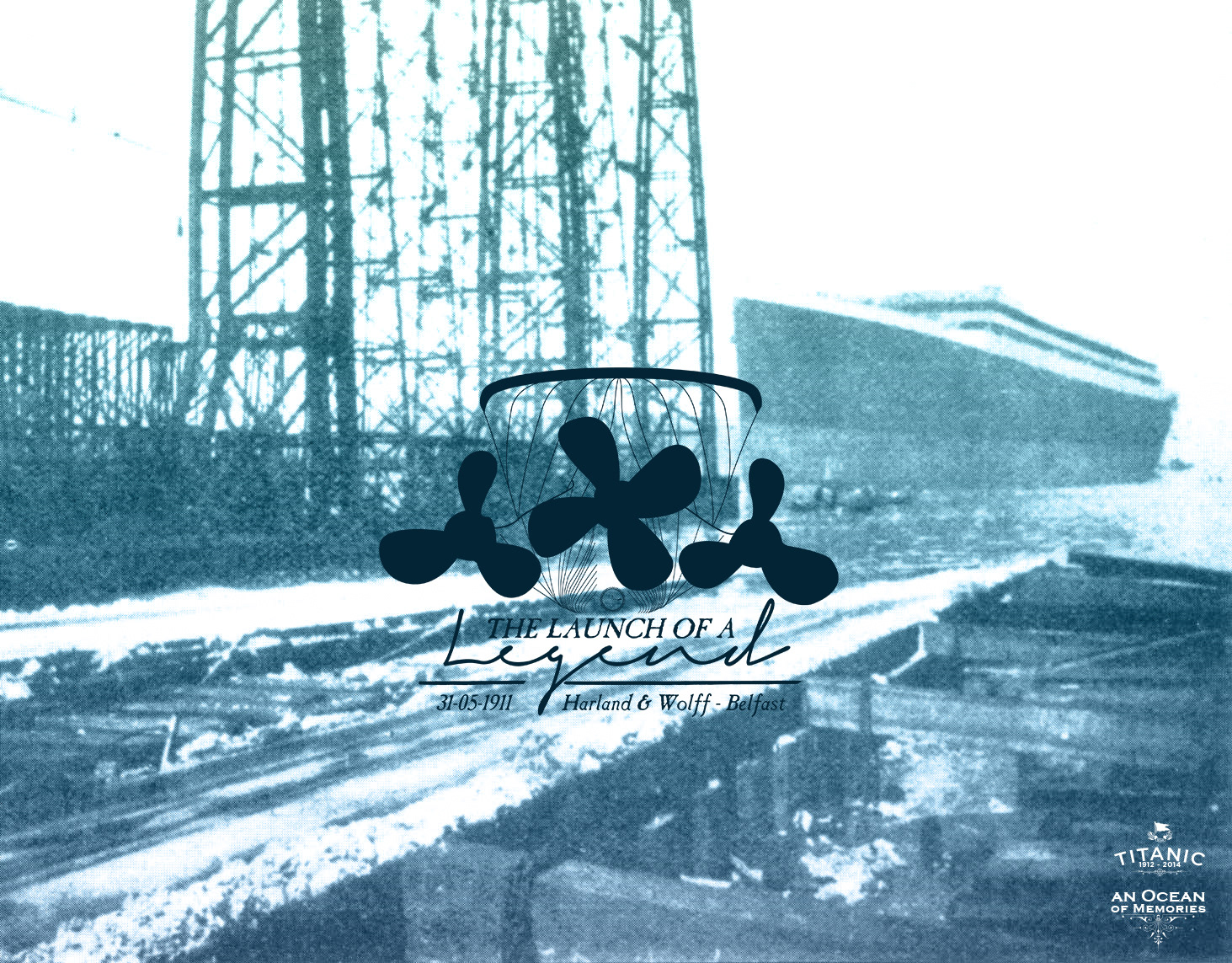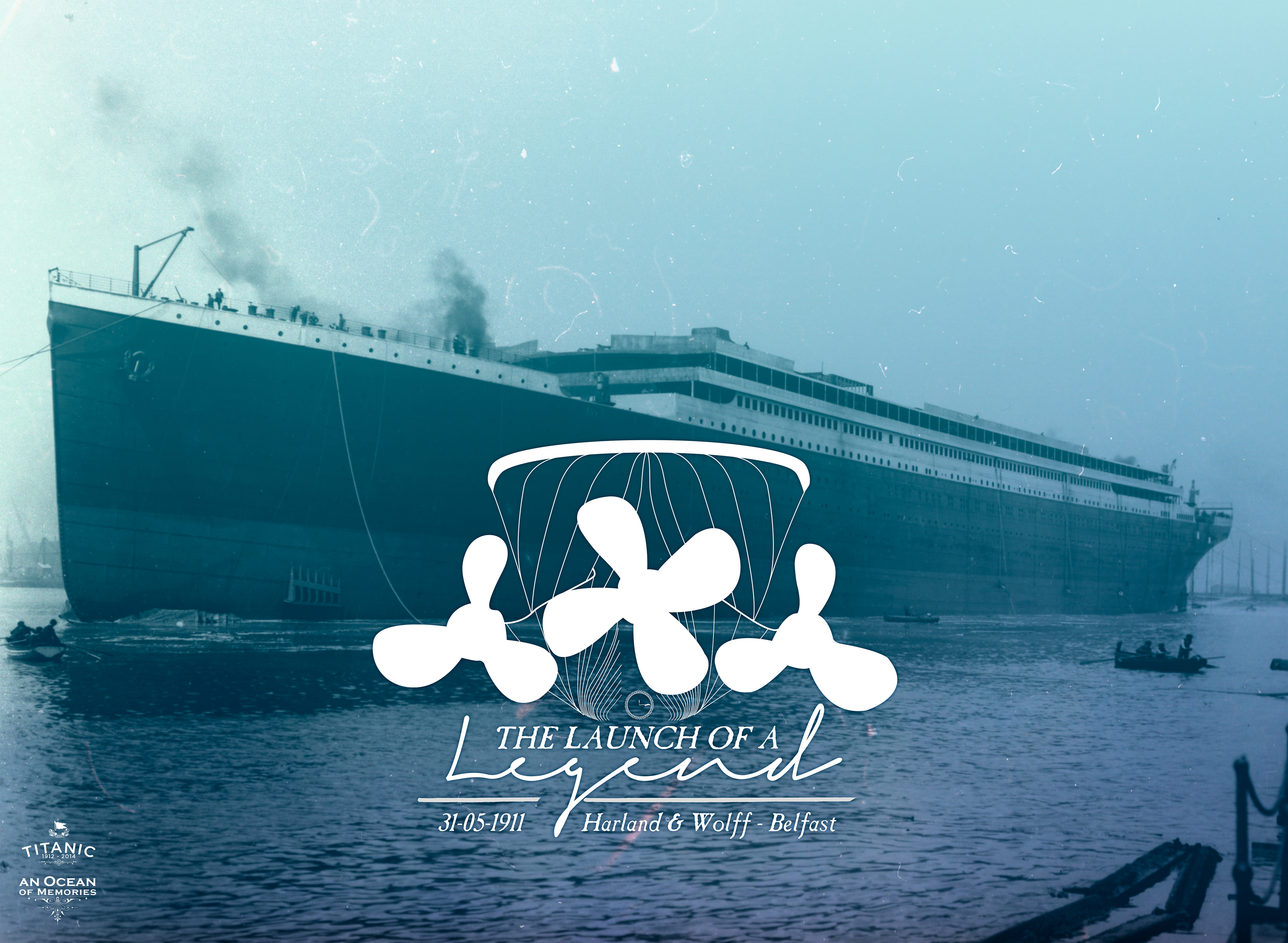 Este projeto tipográfico faz parte do projeto "An Ocean of Memories", que vem para homenagear todos os trabalhadores e tripulação que estavam envolvidos e engajados na construção do Titanic, e a linda cidade de Belfast, onde ele foi construído.
Que as pessoas não olhem para o Titanic apenas como um desastre, mas sim como um marco na evolução em diversas áreas, como o feito de um navio que até hoje não conseguiu ser comparado. E também, reconheçam os esforços de Belfast, onde nasceu o Titanic, e tantas outras incríveis embarcações.

This typographic design part of the project "An Ocean of Memories" which is to honor all workers and crew who were involved and engaged in the construction of the Titanic, and the beautiful city of Belfast, where it was built.
That people do not look just like the Titanic disaster, but as a milestone in the evolution in several areas, such as a ship made ​​of today could not be compared. And also recognize the efforts of Belfast, where the Titanic was born and so many other incredible ships .
Este projeto não tem fins comerciais, sendo uma homenagem pessoal ao Titanic, seus trabalhadores e sua cidade natal Belfast. Agradecimentos especiais ao colega entusiasta Ala Eddine Daniel pelo auxílio com várias imagens que ilustram o projeto.
This project has no commercial purposes, with a personal tribute to the Titanic, its employees and its hometown Belfast. Special thanks to enthusiastic colleague Daniel Ala Eddine by aid with several images that illustrate the project

.

Thanks for Watching 
If you liked click "Appreciate This"