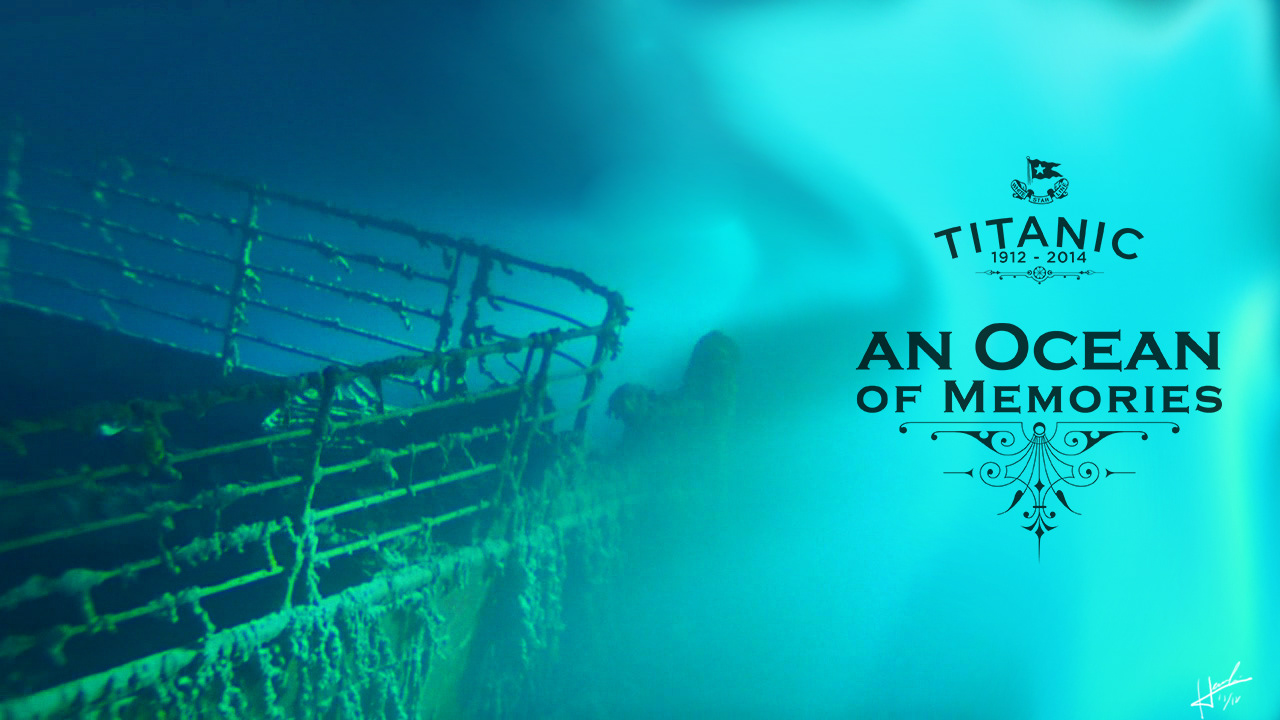 An Ocean of Memories é um projeto tipográfico que homenageia o transatlântico RMS Titanic, no aniversário de 102 anos de sua viagem inaugural, onde veio a afundar.
Na madrugada do dia 14 para 15 de abril, o Titanic se chocava a um iceberg no Atlântico Norte. Entre a batida e o fim do naufrágio foram pouco mais de 2h40 e deixou mais de 1500 mortos.
Homenageando não apenas as vitimas e o navio, que foi um marco da evolução industrial, mas também todos os trabalhadores que de alguma forma, deixaram a sua marca na construção do Titanic. Dos artesãos que construíram cadeiras ou acentaram ladrilhos com maestria, até os heróis que mantiveram as caldeiras até os últimos instantes de vida do Titanic.
Após 102 anos do desastre, temos exatamente isso, um Oceano de Memórias.
An Ocean of Memories is a typographic design that honors the transatlantic RMS Titanic, on the anniversary of 102 years of its maiden voyage, which came to sink.
On the morning of April 15 to 14, the Titanic collided with an iceberg in the North Atlantic. Between the strike and the end of the wreck were little more than 2:40 a.m. and left more than 1,500 dead.
Honoring not only the victims and the ship, which was a milestone in industrial development, but also all workers who somehow made ​​their mark in the construction of the Titanic. The craftsmen who built chairs or acentaram tiles masterfully until the heroes who kept the boilers until the last moments of life on the Titanic.
102 years after the disaster, we have exactly that, an Ocean of Memories.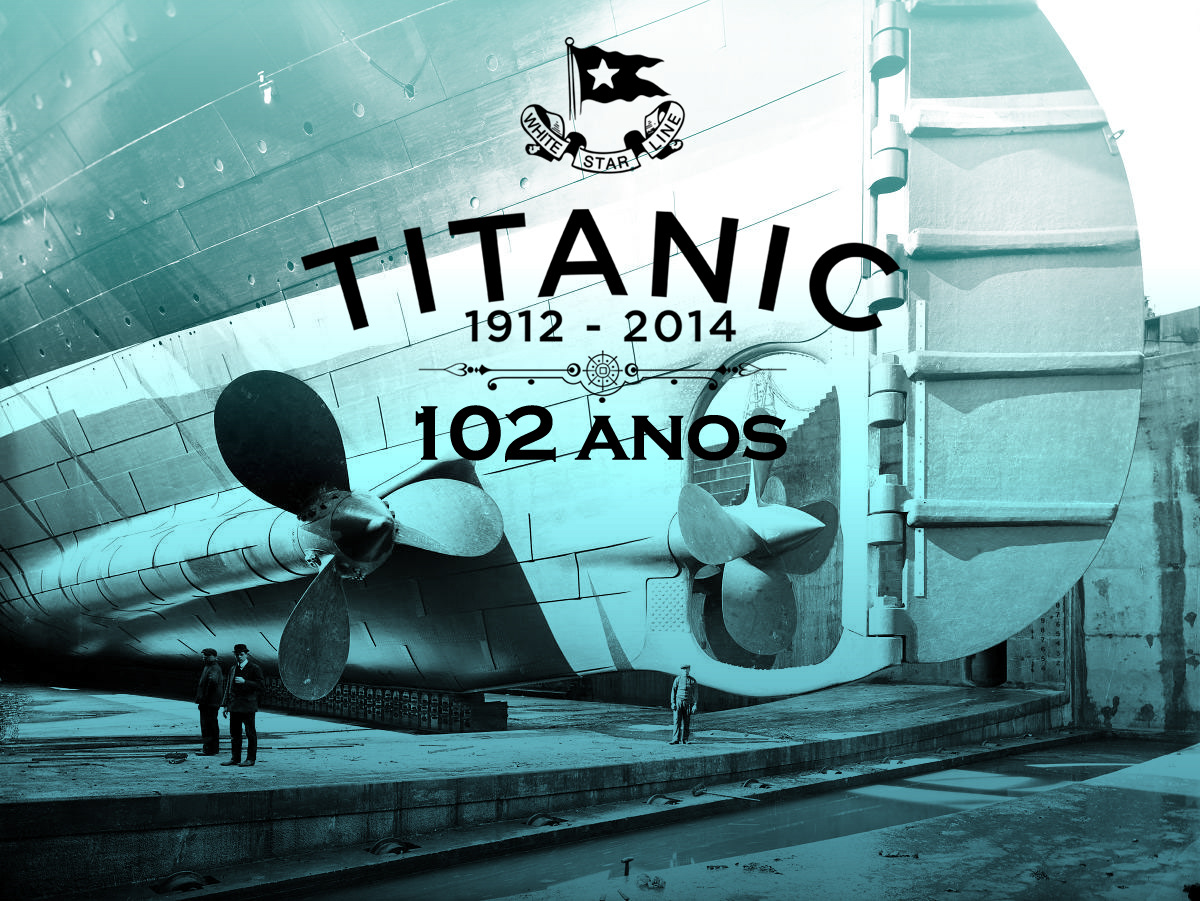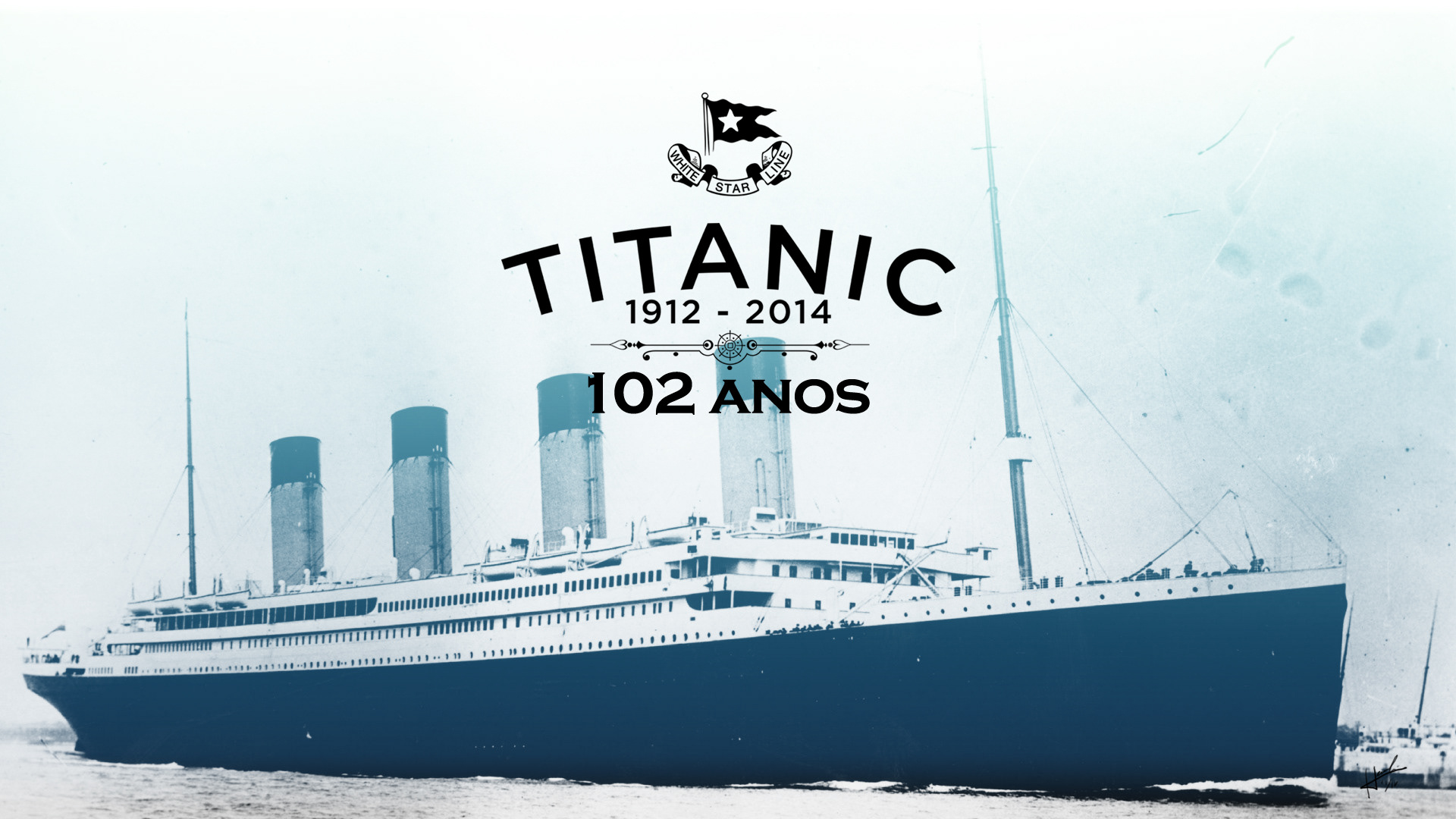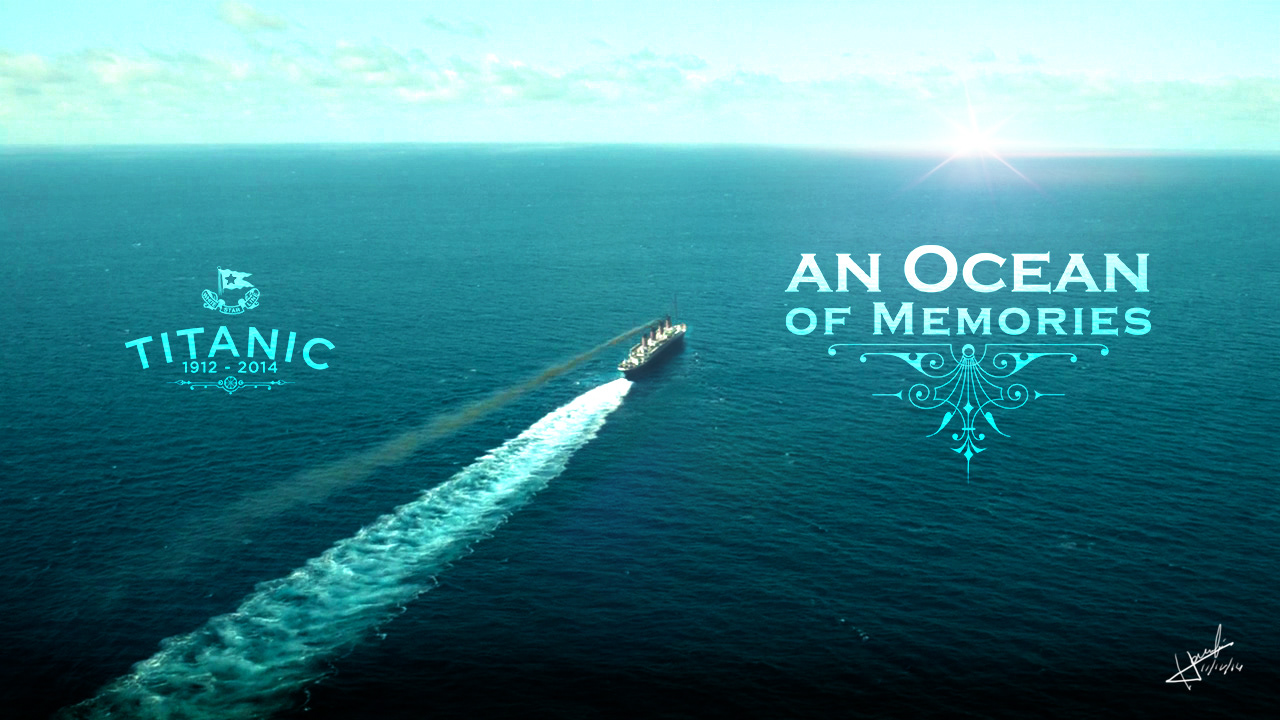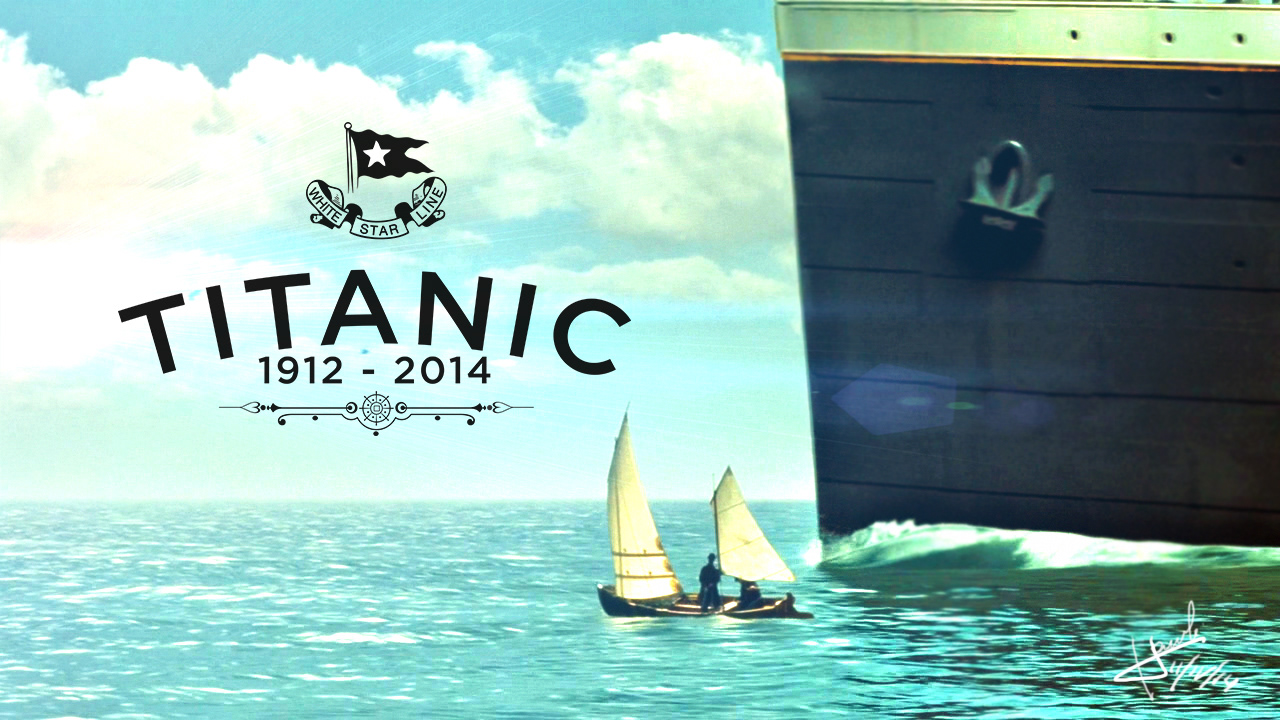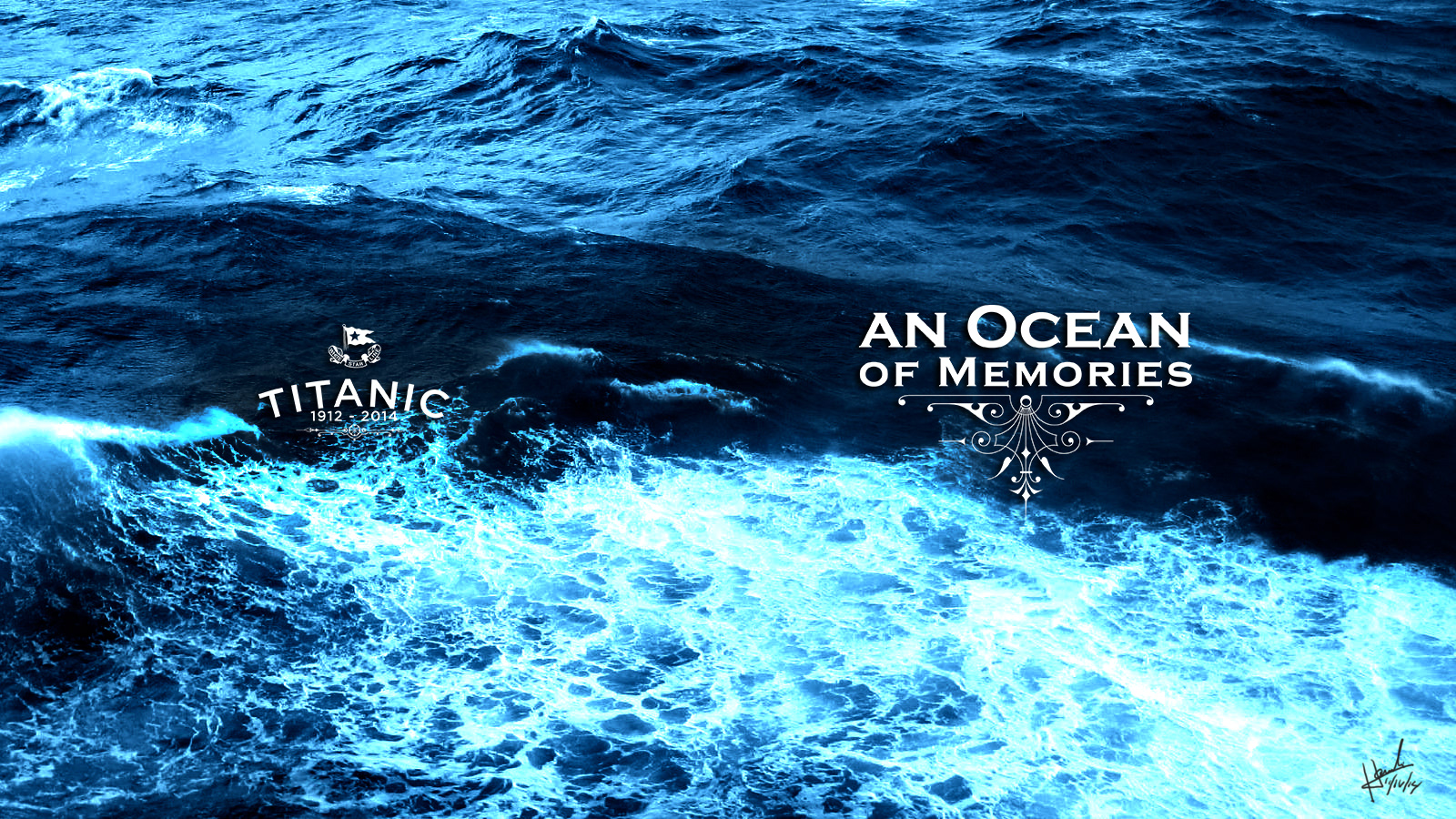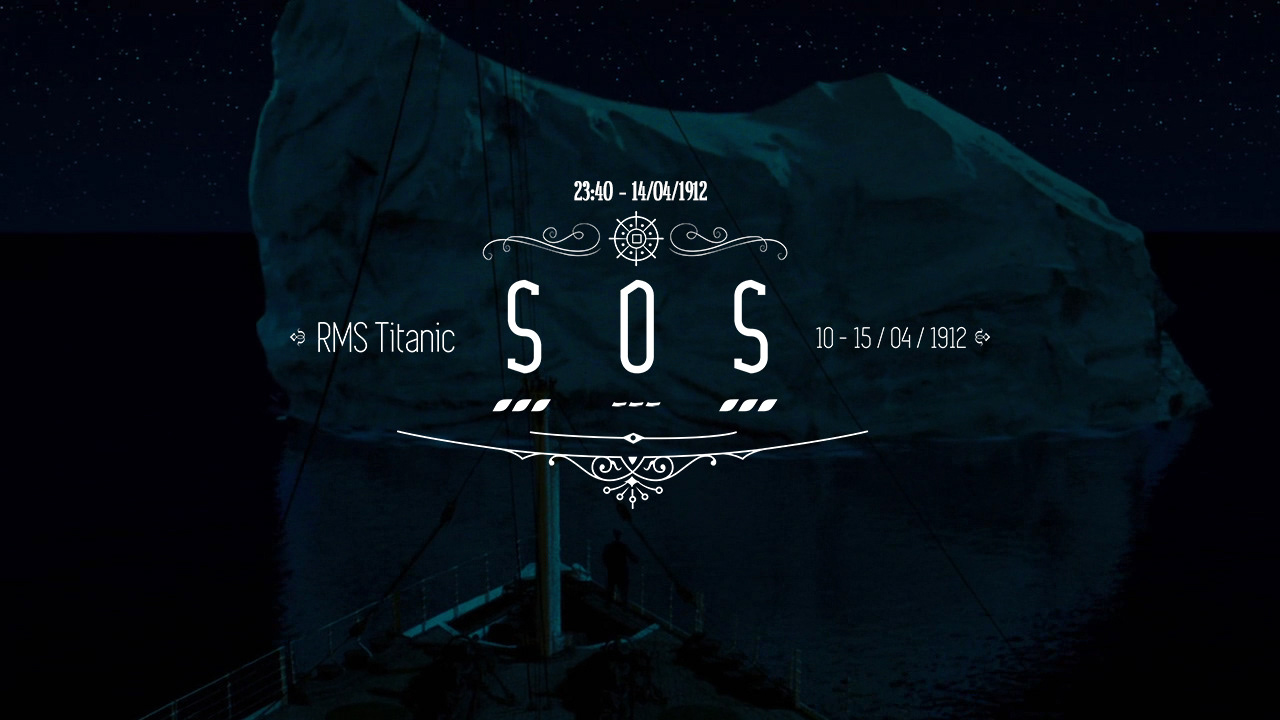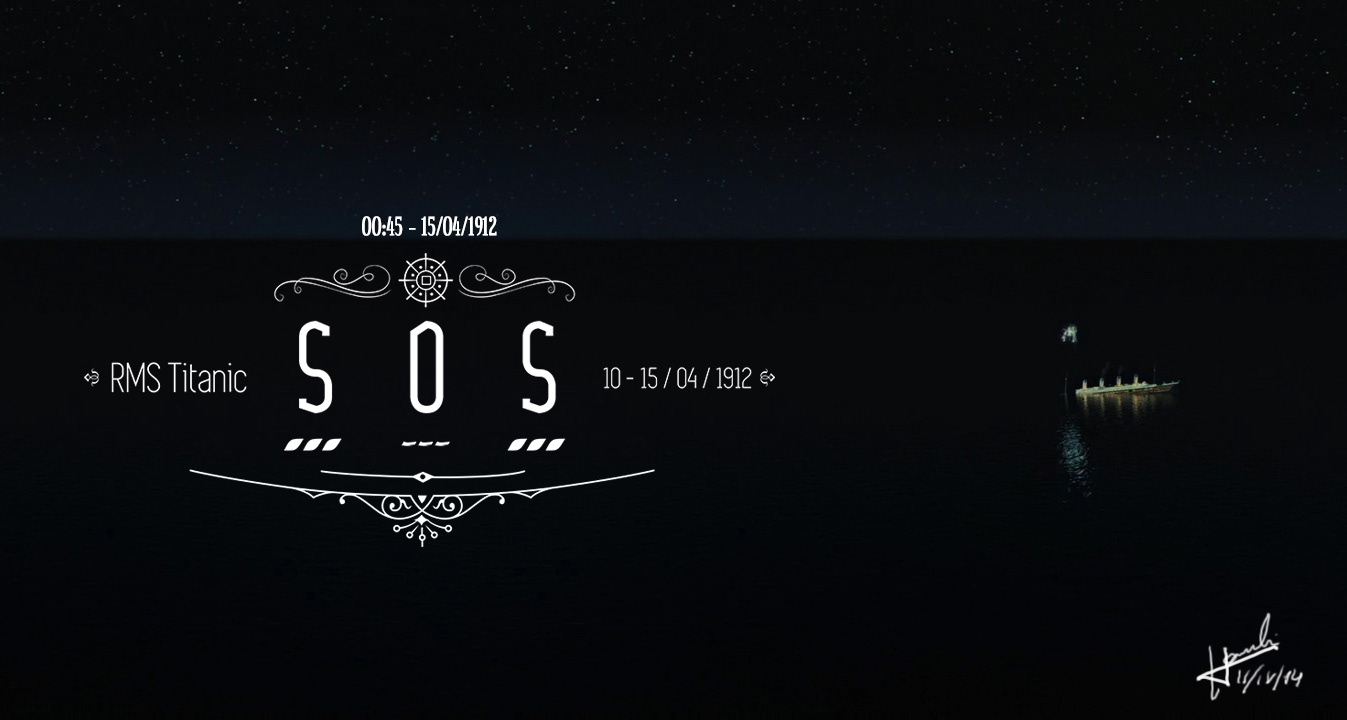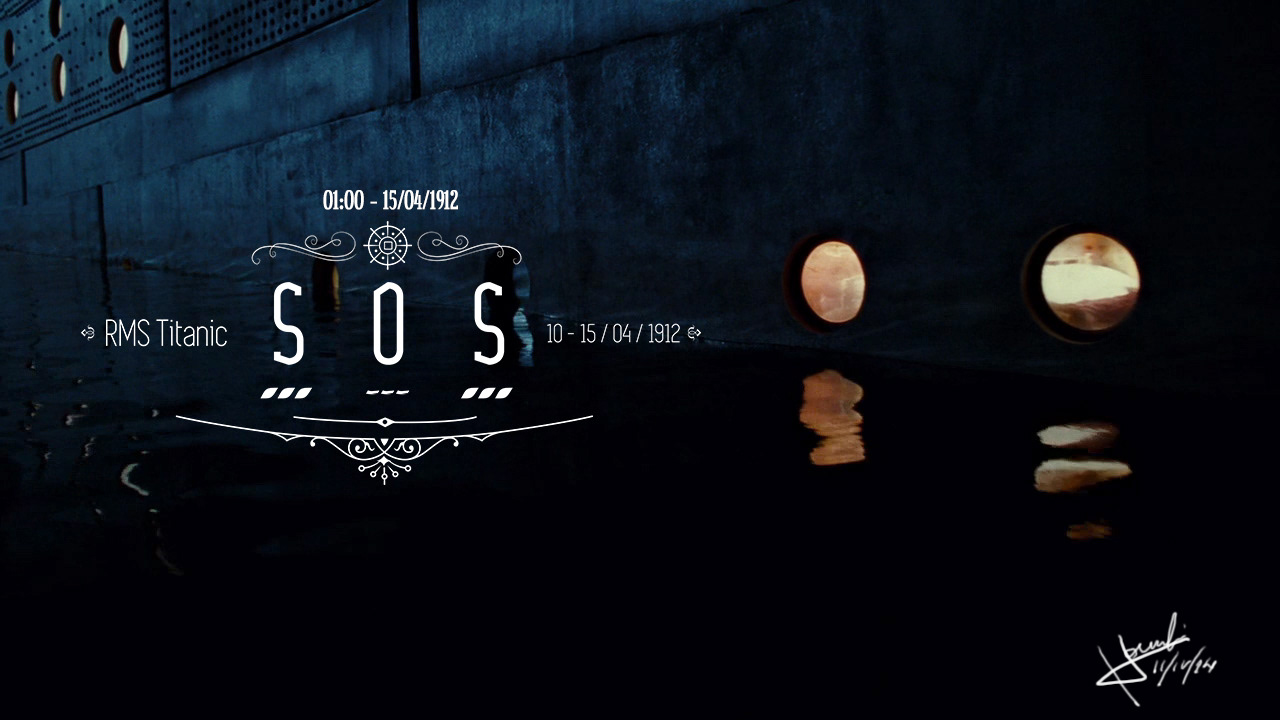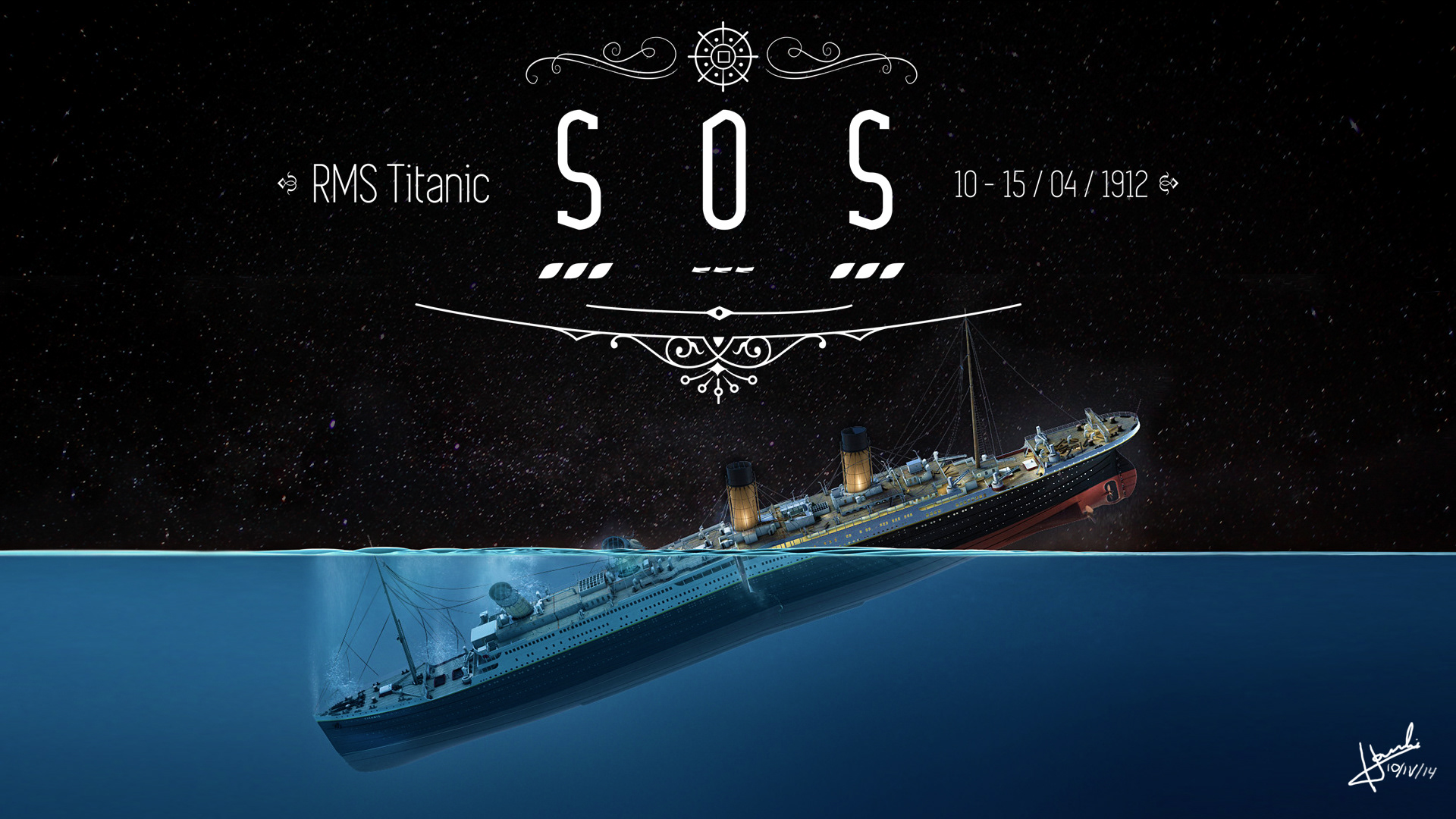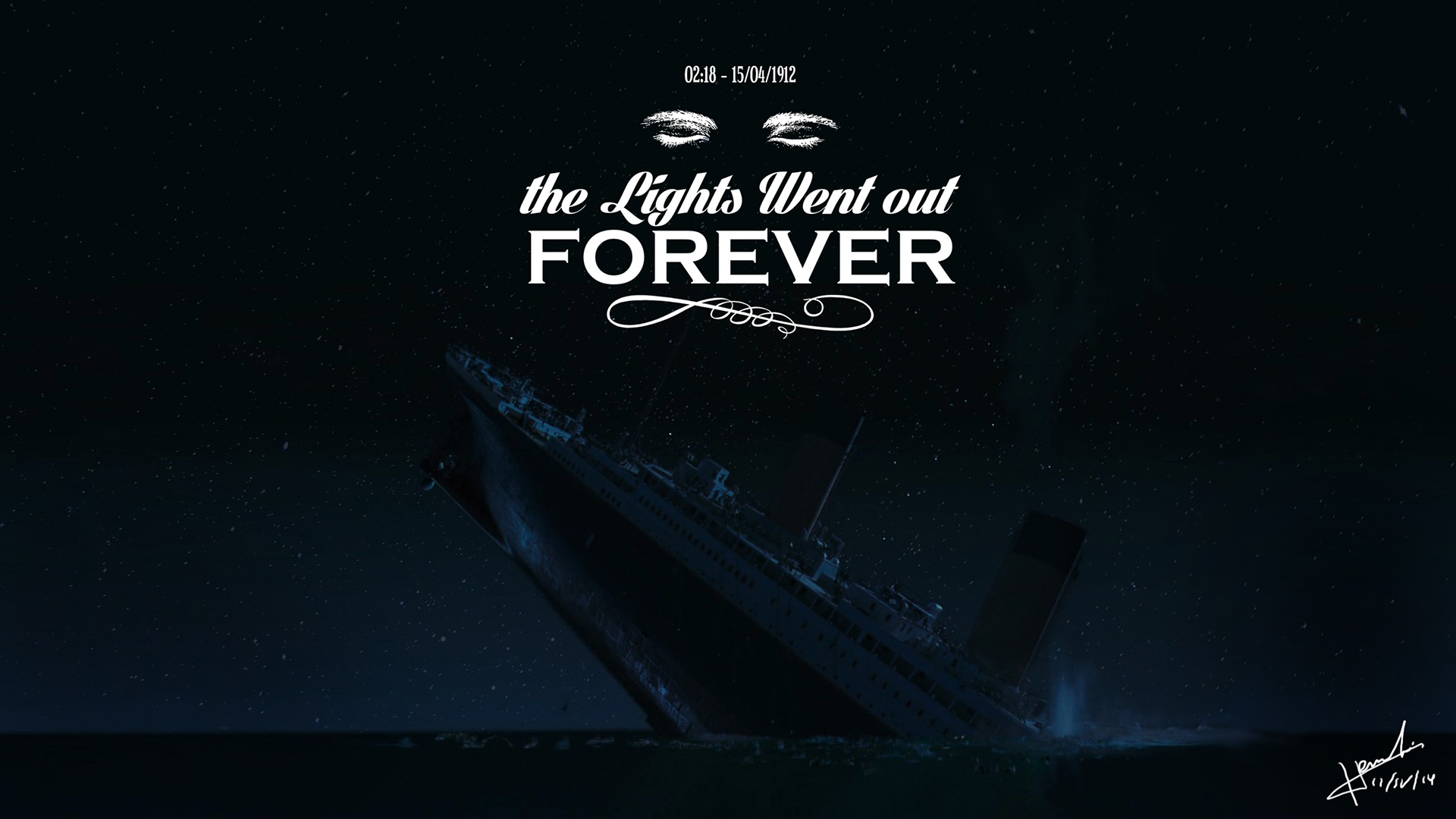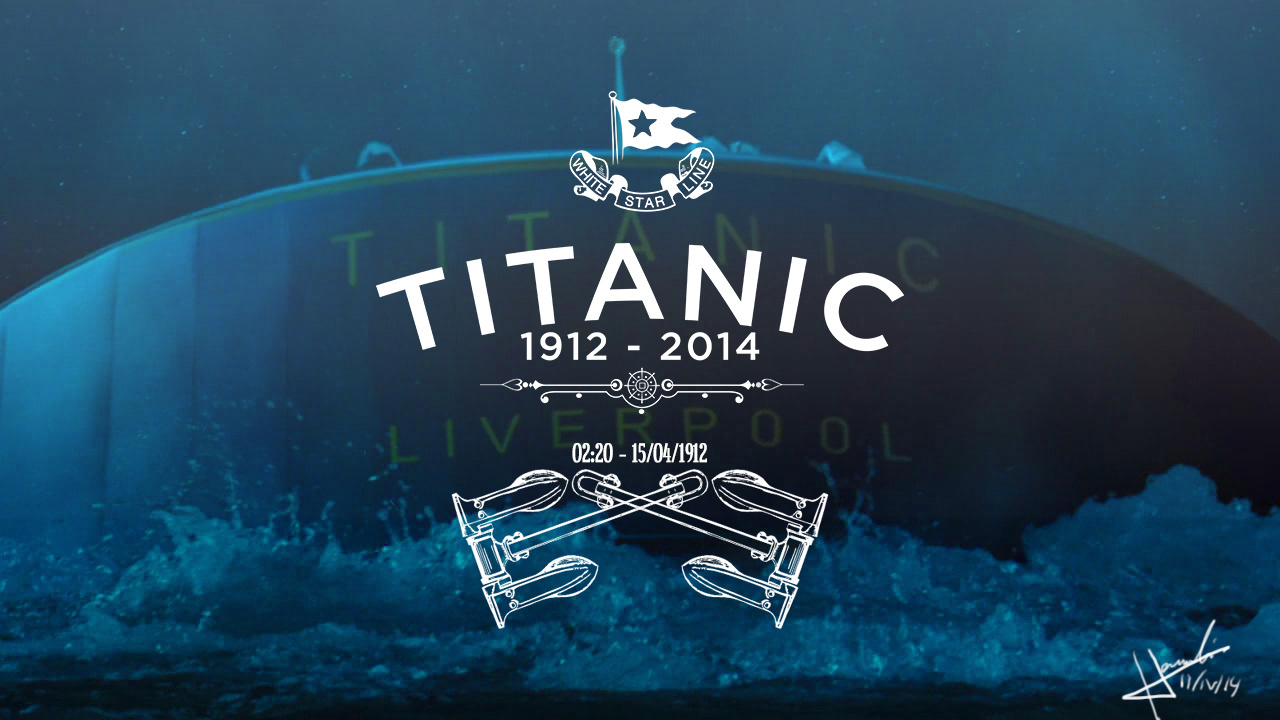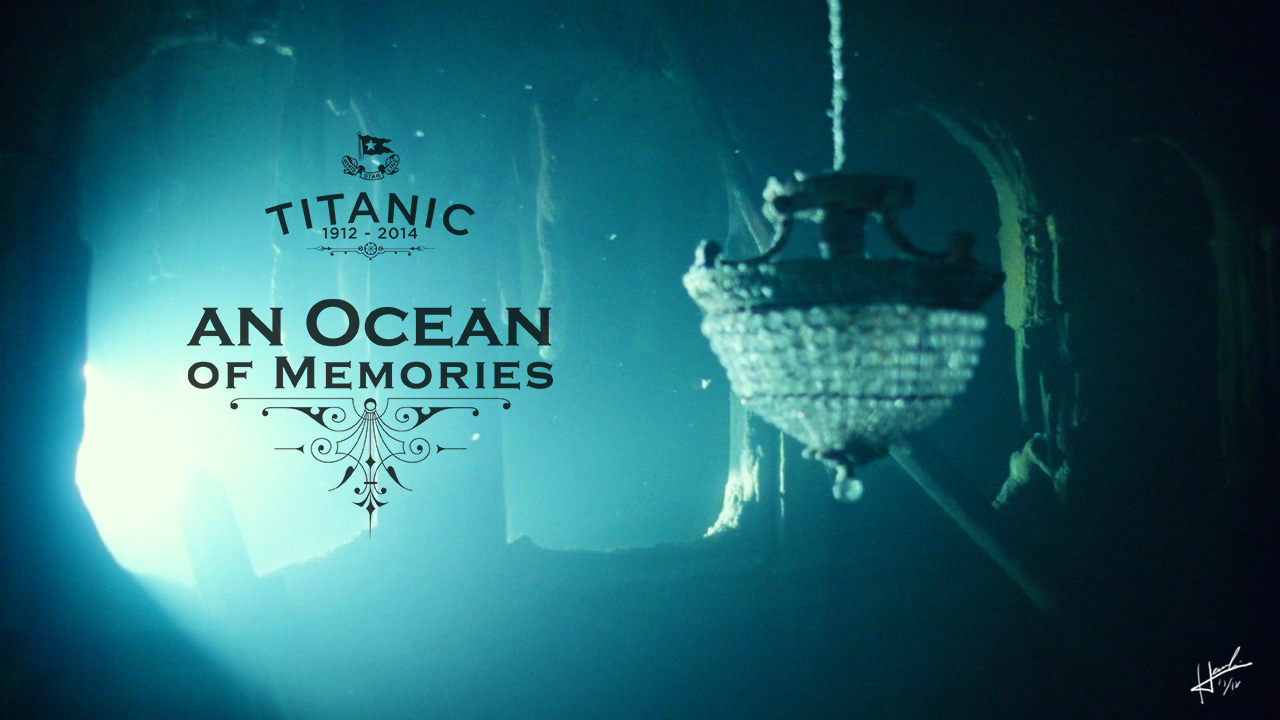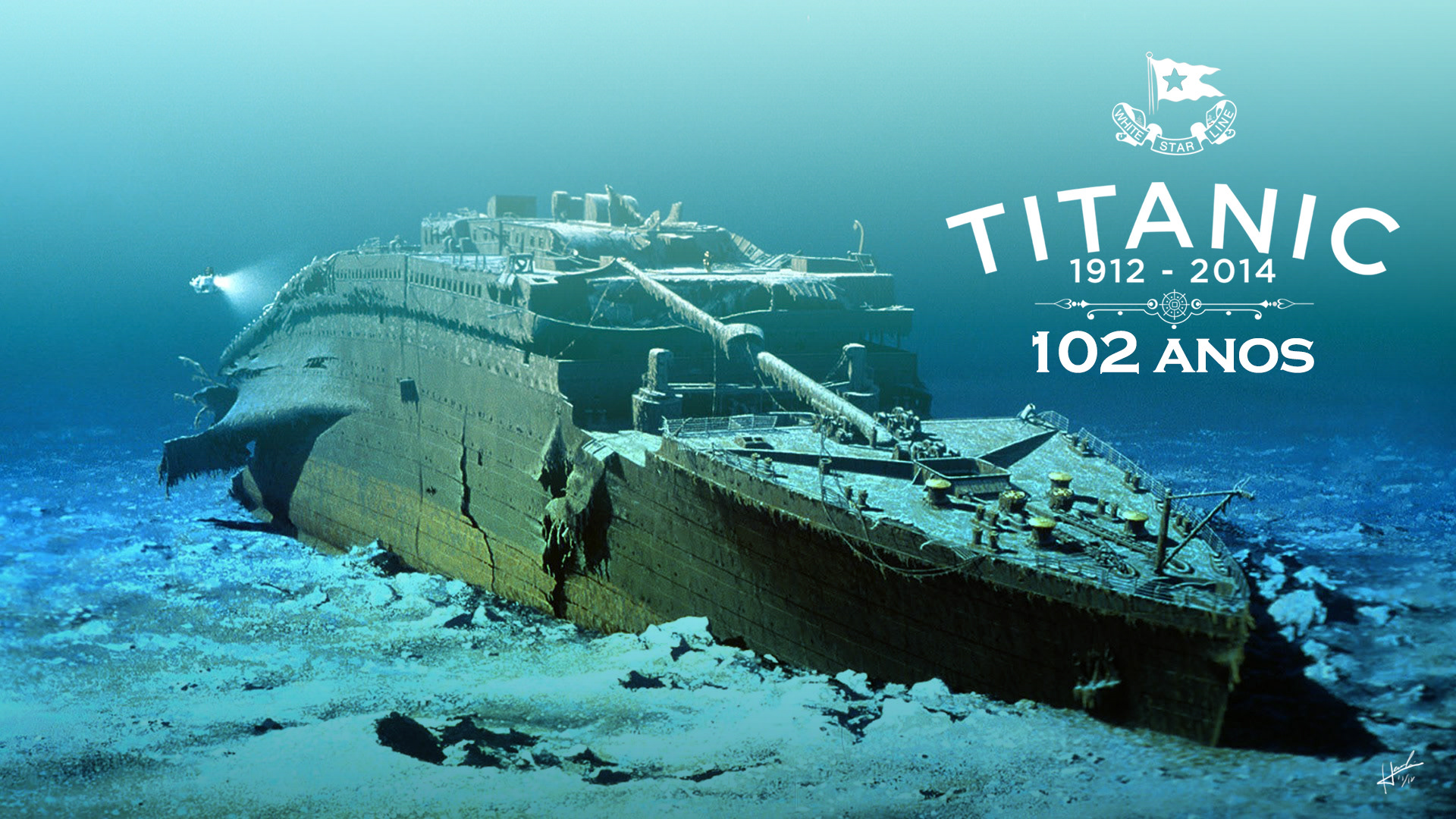 Mesmo após 102 anos do desastre com o Titanic, sua história ainda inspira e emociona muitas pessoas pelo mundo, e ajudou a evolução da indústria naval para que acidentes deste tipo sejam evitados.
Será sempre memorável o minucioso trabalho das pessoas envolvidas com a sua construção, e o sacrifício dos heróis que tripulavam o Titanic na fria noite de 14 de abril de 1912, onde ajudaram a salvar mais de 700 pessoas.
Fica essa sutil homenagem, aos 102 anos de história do RMS Titanic e seus homens.

Even 102 years after the Titanic disaster with, their story still inspires and excites many people worldwide, and has helped the development of the shipbuilding industry that such accidents are avoided. 
Will always be memorable the meticulous work of the people involved in its construction, and the sacrifice of the heroes who manned the Titanic in the cold night of April 14, 1912, which helped save more than 700 people. 
Is this subtle homage to the 102-year history of the RMS Titanic and his men.
Este é um projeto pessoal, sem fins lucrativos, uma homenagem ao Titanic, seus construtores, tripulação, vítmas e descendentes.
This is a personal project, nonprofit, a tribute to the Titanic, her builders, crew, vítmas and descendants.